Shutters
Our shutters offer a fantastic mix of contemporary, traditional, stylish and affordable style window shades in many shapes and sizes. These are fitted by our specialist craftsmen.
A Wide Array of Shutters to Suit Every Style
Our shutters are available in a variety of shades, and the following bespoke window shapes if required.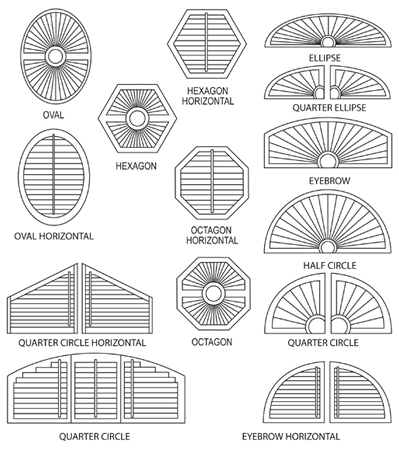 Contact us at Kate Barrow by phone: 0161 312 6527  / 07771 860909, email: kate@katebarrow.co.uk, or via the contact form on our contact page to discuss your individual requirements or for further information.